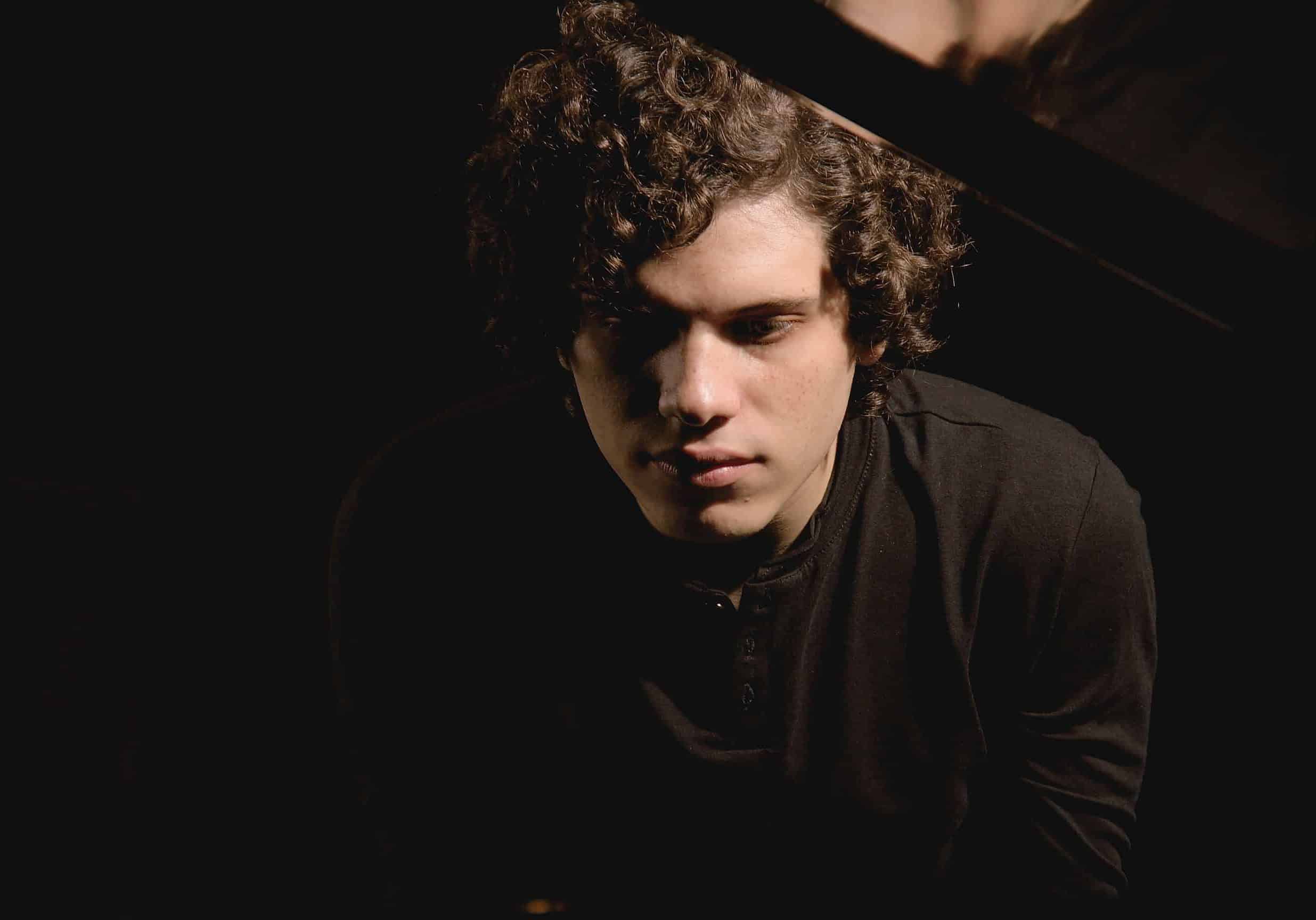 Silvano Pagliuca-Mena
   pianist, doublebassist, guitarist, accordeonist, mandolinist
composer, arranger, orchestrator, producer, musical editor,                                                                                                                              educator
     Silvano Antonio Pagliuca Mena, "Silv", was born on May 10th of 1991 in Maracaibo, Venezuela, into an Italian-Spanish family of artists and intellectuals.
   He's a multi-instrumentalist musician who plays the piano, double bass, guitar, mandolin, and accordion. He's a composer, arranger, producer, music editor and educator as well.
   He started to play the recorder at age 7, taking music lessons under Prof. Renny Morales. At age 10, he started to take guitar lessons under Prof. Jannie González. Later he started to learn music by himself, beginning a path of exploration through several genres and instruments. At age 17, he started his classical training at the Conservatory of Music "José Luis Paz" in Maracaibo, mainly as double-bassist studying under maestros Elvis Martínez and Maciej Zlotkowski. He also studied piano under Maestro Jan Oczkowski.
   In the year 2011 he composed together with Elvis Martínez the music to the film "Shawantama'na" by Yanilú Ojeda, which received honors at the "Manuel Trujillo Durán" Film Festival in Maracaibo (2012) and at the Caracas Documental Film Festival (2013). In the year 2013 he won the 1st Prize at the Composition for Children Orchestra Contest organized by the Zulia State Network of Orchestras with his work "Introduction, Theme and Variations on La Cabra Mocha". That same year, he also received an honor at 5th Piano 4-hands Contest "Gerty Haas - Olga Mondolfi", in Caracas organized by the "Vicente Emilio Sojo" Venezuelan Musicology Institute for his arrangement of a classic of the Venezuelan songbook "Maracaibo en la noche". In the year 2014, his work Gaita de Furro no. 5 was premiered at the Latin-American Art-Music Festival in Caracas.
   By the year 2015, he decided to distance slightly from the academy and go back to his path of individual research. Since that time, he has been dedicated to play and compose actively for the music project that he leads together with his brother Angelo: the Pagliuca-Mena ensemble, with which in December 2017 they released their first studio album, "The Temple of the Ideas", completely produced by themselves, where they explore the borderlines between the Venezuelan, Latin, Jazz and Classical music in six of Silv's original compositions. In conjunction, he has worked extensively as a music producer and as a live and studio session musician for several artists.
​
   Since 2018, he is exiled in Madrid, Spain.
Download biography in English / Descargar biografía en Español
Download short biography in English / Descargar biografía breve en Español