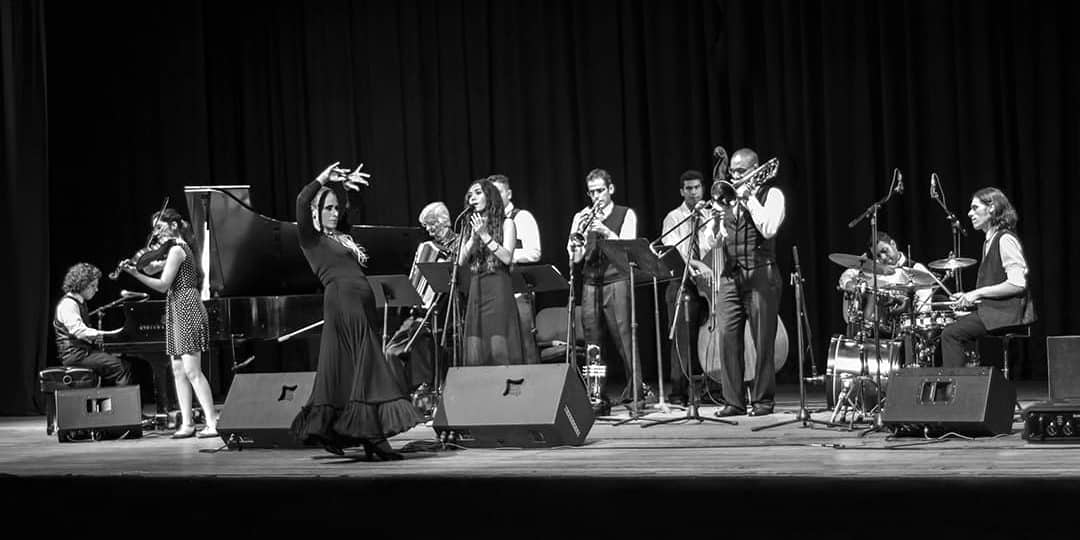 The Pagliuca-Mena brothers are two musicians,
composers, producers and educators from
Maracaibo based in Madrid
    The Pagliuca-Mena brothers: Silvano (pianist, double bassist, guitarist) and Angelo (percussionist) are two Venezuelan musicians, composers, producers and educators. They were raised into an Italian-Spanish family of artists and intellectuals. Their father is an empirical musician and their mother is a dancer.
   From an early age they showed a predilection for the arts, especially for the music, so their parents decided to support them on taking music lessons. They already had started playing the recorder at the primary school and around the age of 10, they decided to learn to play the guitar. Later, they started a path of exploration with other instruments, which led them to start their classical training at the Conservatory of Music in Maracaibo. Some of their most important teachers were Renny Morales, Jannie González, Wilmer Alfonso Roa, Jan Oczkowski, Elvis Martínez, Maciej Zlotkowski, Balbino Sánchez, among others.
   Since their childhood they participated in numerous musical formations, like folk groups, rock bands and later symphony orchestras and jazz ensembles. Then in the year 2014, Silvano and Angelo decided to make their own project official: Pagliuca-Mena ensemble, a group which they began working with some years back in cafés, bars, social clubs and events in the city of Maracaibo. On October 15th of that year they offered a sold-out concert in the central hall at the Center for the Fine Arts of Maracaibo. The success of that night created more interest among the Maracaibero and Venezuelan public in the music of the Pagliuca-Mena brothers.
   By the year 2015, they decided to distance slightly from the academy and go back to their path of individual research. Since that time, they have been dedicated to play and compose actively for their music project, with which in December 2017 they released their first studio album, "The Temple of the Ideas", where they explore the borderlines between the Venezuelan, Latin, Jazz and Classical music in six of Silv's original compositions. It was completely produced by themselves at their studio, "El Cuartico", in Maracaibo. In conjunction, they have worked extensively as music producers and as live and studio session musicians and collaborated with several artists from all over the world and with institutions such as the Venezuelan Network of Orchestras ("El Sistema"), which invited them to an artistic residence in Caracas to work in a program to preserve the Venezuelan Folk Music.
   The music of the Pagliuca-Mena brothers is eclectic, experimenting with several genres and styles of music which join with a very open aesthetic that merges Jazz, Contemporary Music, Classical European Music, Venezuelan and Latin-American Music, Flamenco, among others.
   Since 2018 they are exiled in Madrid, where they are actively working as musicians, producers and educators.
They have played in hundreds of events, some of them including Madrid Jazz Festival, Ibero-American Culture Festival (Madrid), Latin Jazz Night Solingen (Germany), Fête de la Musique Maracaibo, International Jazz Day Maracaibo, among others.
​
​
Download biography in English / Descargar biografía en Español
​Download short biography in English / Descargar biografía breve en Español